Safe Plates Food Safety Information Center
The Safe Plates Food Safety Information Center (FSIC) gives people information like the science behind the 5-second rule, what restaurant inspection scores mean, and how flour gets contaminated with pathogenic E. coli. Real, evidence-based scientific food safety information that can help people make safe food choices. Safe Plates FSIC is an online community and resource that utilizes various social media channels to improve food safety knowledge, attitudes and practices of users by delivering evidence-based scientific food safety information.

Connect @SafePlatesFSIC on Facebook, Twitter, and Instagram
Or email us at ncsafeplates@ncsu.edu
What's New:
Do you like to eat? Do you cook at home or for others? Maybe you're interested in science in the kitchen or food safety expert. Whoever you are, come follow us. Throughout 2020, the Safe Plates Team is sharing evidence-based information on the basics of food safety and home food preservation. We'll talk about risk factors of unsafe food and dissect favorable conditions for foodborne pathogens to grow in your food. Make it a resolution this year to sharpen your knowledge about food safety and skills around the kitchen to prevent friends and family from getting sick from food.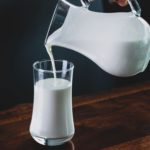 In January, we are kicking off the year long food safety campaign by defining foodborne illness, pathogens and home food preservation. Later in the month, we will cover slightly more complex topics and an expert interview for those looking for more technical information.
Don't miss– on January 11th, we will be celebrating National Milk Day with a hands on activity everyone can participate in their home kitchens.